North American David Hartman Center Fellows
Training the next generation of Jewish thought leaders to address the critical questions facing North American Jewry today.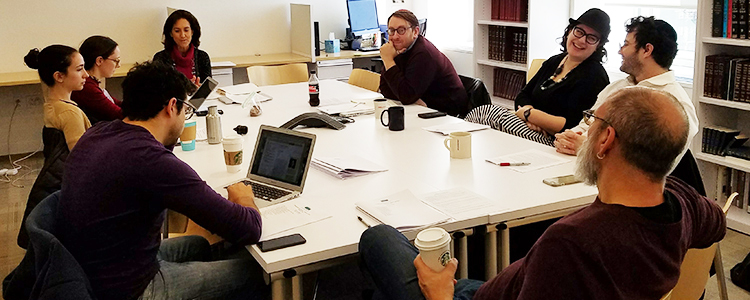 David Hartman Center Fellows are emerging thought leaders and public intellectuals, either academics in the advanced doctoral or immediate post-doctoral stages or rabbis in the early stages of cutting edge rabbinates. These exceptional individuals gain a deeper understanding of Hartman methodology and the evolving Jewish landscape, and learn how to generate and communicate the great ideas that Judaism needs to thrive.
In 2017, the Institute launched the first North American cohort of David Hartman Center Fellows as an incubator of emerging academic talent, pushing young scholars from across the country to apply their research to the big questions facing Jewish life in North America today. Our second cohort continued this crucial work, integrating for the first time Israelis seeking training in the North American context. The third North American cohort of the David Hartman Center Fellowship is an incubator early-career rabbinic talent, pushing elite young rabbis to articulate and sharpen the big ideas animating their creative rabbinic work.
Shalom Hartman Institute of North America is a Featured Partner of the Jim Joseph Foundation.