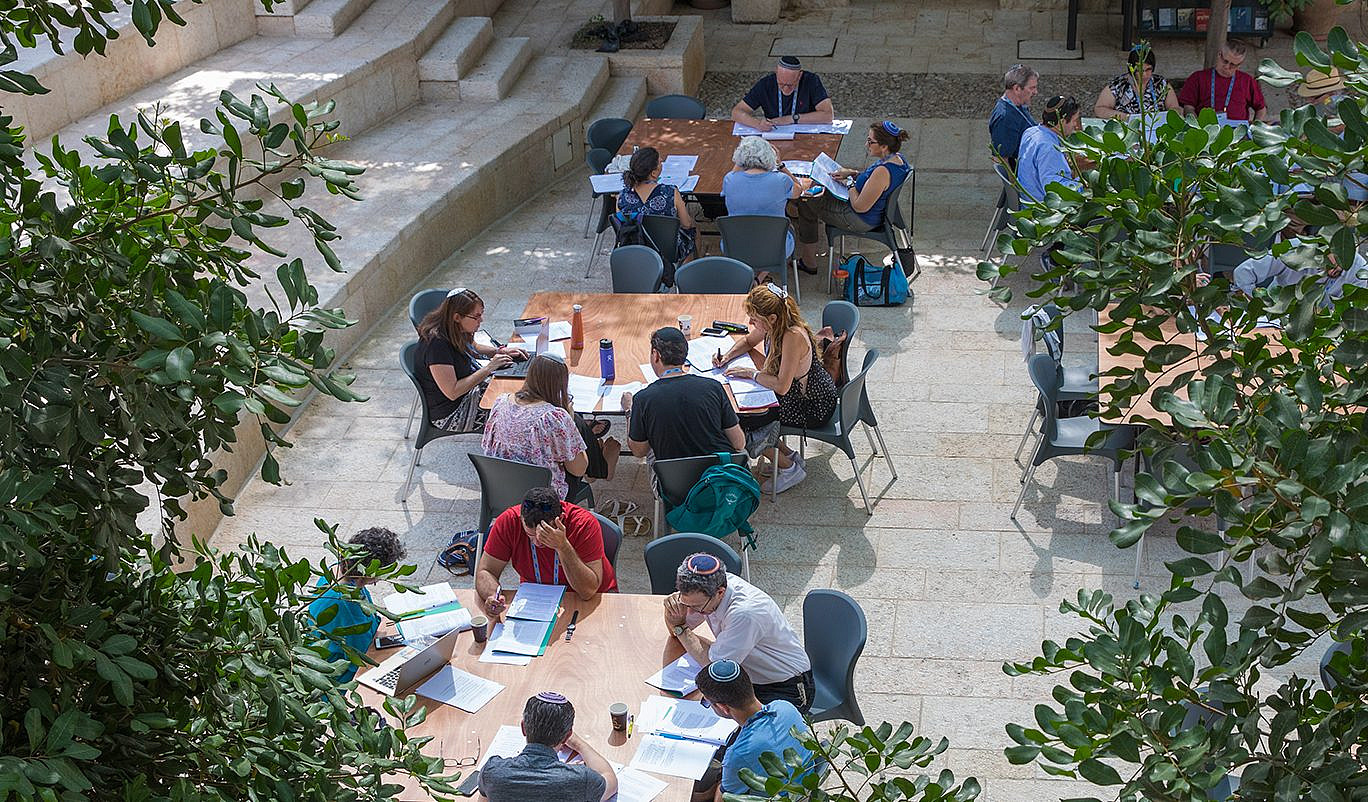 Summer 2022
Hartman Torah comes to life each summer in Jerusalem, where community leaders from around the world gather to learn, explore, and discover the power of Jewish ideas.  After two hard years, we're back!
Join us June 22-29, 2022 for our in-person Community Leadership Program at the Shalom Hartman Institute in Jerusalem as we explore the complex topic of Aspirational Zionism: Revitalizing a Moral Conversation about Israel.
Community Leadership Program
The Community Leadership Program (CLP) is Shalom Hartman Institute's annual summer program in Jerusalem for a diverse group of lay leaders from across North America. 
Participants join senior Shalom Hartman Institute scholars and faculty at the Institute to explore foundational Jewish ideas and central dilemmas of contemporary Jewish life.
This intensive week-long, text-based study seminar features leading scholars in Bible, Talmud, Jewish philosophy and theology, history, and mysticism. Each summer has a theme from Jewish tradition around which texts and ideas are arranged.
The study seminar attracts a wide range of adult learners – synagogue board members, Federation lay leaders, and activists in Jewish organizations – interested in a week of pluralistic, open-minded, intellectually rigorous Jewish study.
The program strengthens and expands the intellectual horizons of community leaders, enabling them to respond more meaningfully to the contemporary issues and challenges facing Jewish life.