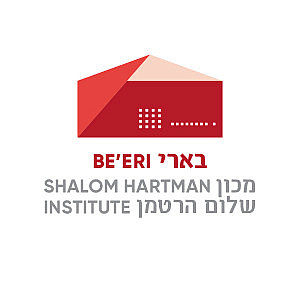 Be'eri Program for Pluralistic Jewish-Israeli Identity
Advancing commitment to Jewish and democratic values among secondary school educators and their students

For over a decade, the Be'eri Program for Pluralistic Jewish-Israeli Identity has been working to strengthen students' pluralistic Jewish identities and to promote Jewish and democratic values throughout the Israeli education system. The program works in collaboration with the Ministry of Education and local government.
Be'eri has established Jewish-Israeli Culture Studies as a cornerstone of the curriculum in secondary Mamlakhti schools, and as a significant component in strengthening a diverse and pluralistic Jewish-Israeli identity among teachers, students, and youth movements. The program is active in one-third of Israeli schools, and ten local authorities have adopted it as a municipal-wide program focused on Jewish-Israeli culture.
We are grateful to our funders for their partnership and support of our initiatives.
Be'eri thanks the many dedicated partners who help make our ongoing efforts possible.
Philanthropic Partners
The Russell Berrie Foundation – Founding Partner
Keren Daniel
Edward Fein Foundation
The Azrieli Foundation, Canada-Israel
The Alan B. Slifka Foundation
The June Baumgartner Gelbart Foundatio
Public Partners
Israel Ministry of Education
Municipality of Haifa
Municipality of Be'er Sheva
Golan Regional Council
National and Municipal Partnerships
Be'eri partners with a range of influential government and private agencies that, together with schools, play a significant role in educating Israeli youth. These partnerships ensure that Jewish-Israeli identity is reinforced through daily life beyond the classroom.
Ministry of Education: This joint venture positions Be'eri as a leading government partner for Jewish educational activities, including development of MoE certified Be'eri textbooks, certification of trained teachers, and seminars for MoE facilitators and superintendents. Be'eri leverages this partnership to strengthen Tarbut Yisrael education in schools throughout the country.
Local governments: Be'eri partners with local governments across Israel. These partnerships support custom-designed formal and informal Jewish-Israeli identity education in schools and through citywide activities, addressing a city's particular needs and demographic composition.
Informal education organizations: These partnerships promote the penetration of a pluralistic approach to Jewish identity beyond the confines of the classroom, empowering Israeli youth to translate values into action.