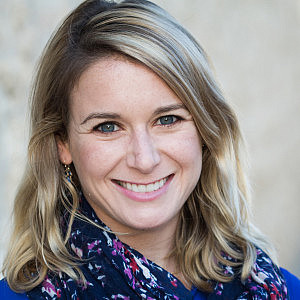 Yardena Schwartz
Freelance Journalist
Yardena Schwartz is a member of the inaugural cohort of the Hartman Seminar & Writers Workshop for Journalists and an award-winning freelance journalist and Emmy-nominated producer. Her writing has appeared in The New York Times, The New York Review of Books, National Geographic, Rolling Stone, Newsweek, TIME, Foreign Policy, Foreign Affairs, Columbia Journalism Review, Politico Magazine, the Forward, USA Today, and other publications. She has reported from Israel and the West Bank, Morocco, Nepal, Ukraine, Poland, France, Germany, and the United States.
Yardena previously worked at NBC News headquarters in New York, including stints at The Today Show, Nightly News with Brian Williams, and Andrea Mitchell Reports. Yardena graduated with honors from Columbia Journalism School and is a recipient of the 2016 RNA award for excellence in magazine reporting. In 2013 she earned an Emmy nomination for her work at MSNBC.
Originally from New Jersey, Yardena has been living in Tel Aviv since 2013. In June 2021, she embarked on a year of living as a digital nomad with her husband and daughter, starting in Croatia. She is at work on a book about Hebron.