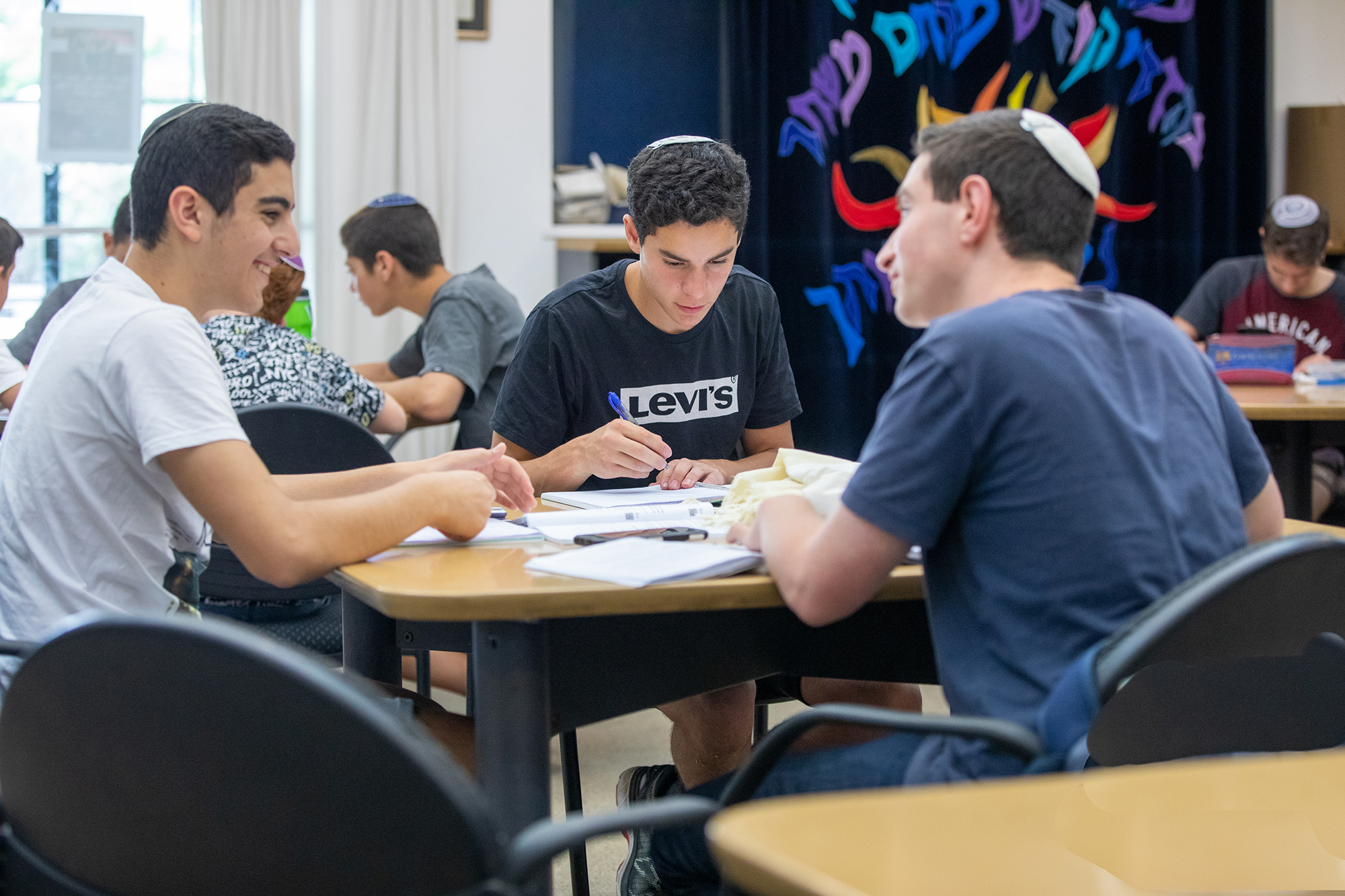 The Charles E. Smith High School for Boys is nurturing a generation of future leaders who are committed to democratic values, open to new ideas, and respectful of diversity in Israeli and Jewish life. Providing rigorous education in Jewish and general studies to about 400 students from grades 7–12, the High School combines a deep respect for tradition with a commitment to tolerance, critical thinking and community involvement.
The unique educational approach of the Charles E. Smith High School for Boys leads students and alumni to achieve academic excellence while demonstrating a commitment to social justice and Jewish tradition in the world of contemporary culture and science. As part of its mandate as an experimental Orthodox high school, the school continually develops and implements new educational programs that emphasize respect for diversity and the obligation to approach the "other" from a place of tolerance and understanding.
The school's Gender Pedagogy program aims to present students with models of masculinity, while actively educating toward an egalitarian society intolerant of discrimination and violence.
As part of its commitment to instilling pluralism, the school coordinates encounters (mifgashim) with individuals from different social or demographic backgrounds. These interactions are central in enabling students to built a religious identity based on values of coexistence and understanding.
One of the central tenets of the school's educational vision is the importance of social involvement and volunteerism. Throughout all six years of school, students are required to dedicate several hours every week to projects that benefit the community. Hands-on work is augmented by lectures and learning of Jewish sources on values of social involvement and Israeli society. The value of volunteerism instilled by the school teaches students the importance of social awareness and giving back to the community while exposing them to new populations.
Projects include distribution of food baskets to low-income families; a school back lending library; work with disadvantaged youth, including children of foreign workers; the promotion of coexistence and peace; the rehabilitation of ex-convicts; work with the elderly; and medical clowning.