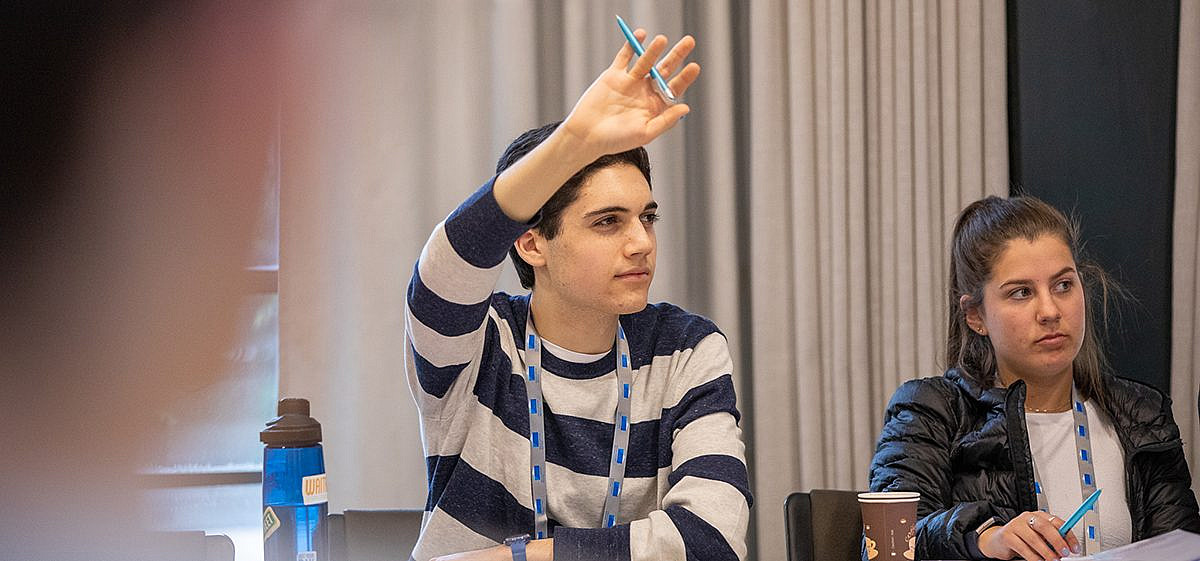 Registration has closed for the 2022-2023 Winter Student Seminar
Wouldn't it be amazing if you had a new framework for talking about Israel that pushes past political issues to get to the big ideas underlying Zionism? Imagine having these important conversations in an ideologically, religiously, and politically pluralistic community of students from campuses across North America.
Welcome to the Winter iEngage Student Seminar, the premier program for students to study the challenges and opportunities facing Israel through the lens of Jewish texts, values, and ideas.
In addition to a week-long seminar at the Shalom Hartman Institute's campus in Jerusalem, students also experience tiyulim, field trips, to meet Jewish, Arab, and Druze Israelis and to learn from thought-leaders and community organizers working in politics, education, the environment, and more.
Big questions we will explore include:
Why should Israel and Jewish peoplehood matter to 21 century North American college students?
What are the commitments of a morally aspirational Zionism?
How do we as Jews use our power to shape our future?
In today's polarized world, what is the role of complexity and collaboration across difference?
What is our hope for the relationship between North American and Israeli Jewries, and what are our responsibilities to each other?
Dates:
December 27, 2022 – January 3, 2023
Eligibility:
Open to Jewish college students.
Cost:
This highly subsidized fellowship includes all travel, lodging, meals, retreat expenses, and educational materials in Israel. Airfare is NOT included. Full and partial scholarships are available. Cost should not be a barrier to participation. Please contact Avigail Schneiman for more details.