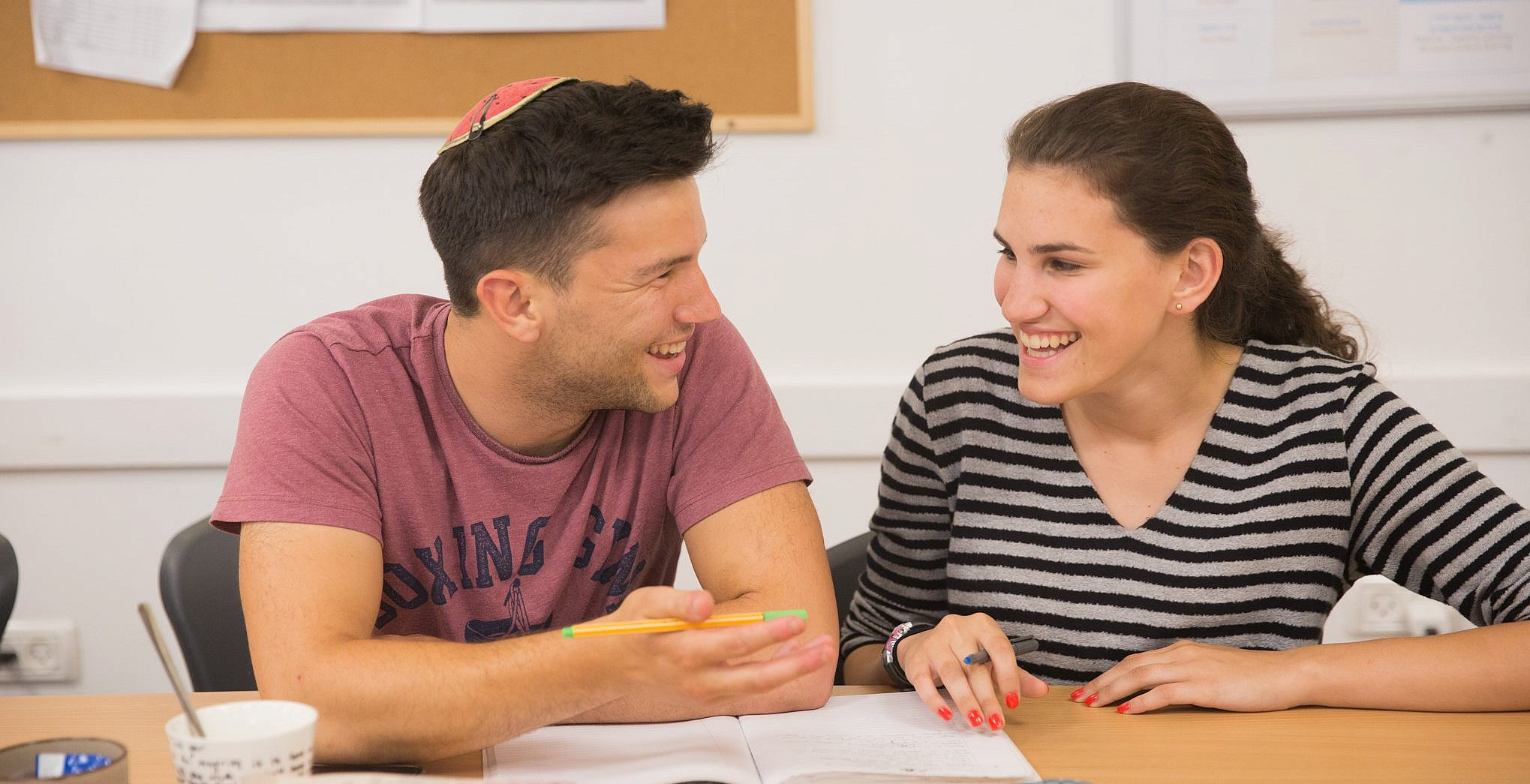 Now accepting applications for the 2023-2024 Hartman Teen Fellowship. Applications close on May 7, 2023.

Are you a returning Fellow? Register Here
The Shalom Hartman Institute's Teen Fellowship is an extraordinary opportunity for Jewish high schoolers in grades 10-12 to cultivate their Jewish identities and worldviews. Participants study with preeminent Hartman Institute scholars, contemplate fundamental Jewish questions, and join a community of insightful and motivated peers and mentors from across North America. 
Through the Hartman Teen Fellowship, participants study new perspectives on Jewish identity, peoplehood, and values. Students grapple with pressing questions related to identity and belonging, their relationship to Israel, and important issues facing the Jewish people. Through critical thinking, understanding of Jewish ideas and values, and connection to Jewish peers and mentors, Fellows cultivate a desire for and capacity to lead meaningful Jewish lives.
Develop the capacity and the confidence to wrestle with questions that matter to teens, such as:
What does it mean to be a part of a global Jewish people?
What unites us and what divides us?
How should we, as young Jews, respond to the challenges we face in a polarized society?
Be a part of the conversation.
Not a Jewish teen but know a great candidate?
The Shalom Hartman Teen Fellowship runs from October – May (Orientation is held virtually in September), and involves four exciting components:   
Community and Mentorship: Jewish tradition values learning in community. As such, the Fellowship is a collaborative learning experience. Fellows will be assigned to a shevet (home-group) of approximately 15 teens that will anchor key components of their experience. These groups are facilitated, in part, by college-age madrichim (facilitators) who are alumni of Hartman's Hevruta gap year program. Fellows will also form chavruta (partner) learning groups, which will meet in on-going learning sessions throughout the Fellowship program. Select regional areas will also host local gatherings for Fellows in October and January.

Shabbatonim: Two in-person, weekend programs (Fri-Sun) with immersive Jewish living, learning and community. Shabbatonim will include study sessions, pluralistic shabbat observance, student-led discussion, and social programming. The Shabbatonim are also an opportunity for the full Fellowship to gather, bringing together Fellows from across North America. 

Virtual Community Batei Midrash: Five times throughout the program Fellows will gather as a community for virtual learning sessions (approximately 2 hours each) with international Hartman Institute scholars.  These batei midrash include teaching, text-based learning in chavruta groups, and shevet gatherings.

Trimester Elective Classes: Each 4-week trimester (Nov/Dec; Jan/Feb; and Mar/Apr) features a course catalogue of classes within a thematic framework. Courses meet once a week for approximately 75 minutes. Courses are offered each weeknight evening. Fellows will be able to choose their electives, which will be comprised of approximately 15-20 participants.
Trimester 1: Jewish Peoplehood 

Trimester 2: Jewish Faith and Practice  

Trimester 3: Jewish Ethics 
Eligibility, Structure & Cost: 
Open to Jewish students entering grades 10-12
Fellowship will run September 2023-May 2024
Program will consist of regular distance learning, and two in-person Shabbatonim (weekend retreats) in October and May – Dates Coming Soon
This highly subsidized fellowship costs $500 and includes all travel, lodging, meals, retreat expenses and educational materials for the year.
Full and partial scholarships are available, please email Amalya with any questions or requests. Cost should not be a barrier to your participation.
Please reach out with any access questions. We are striving to make the Fellowship as accessible as possible, and would love to hear from you.
Note: Participants at in-person Hartman programs should be fully vaccinated against common diseases including COVID-19.