Rabbinic Torah Seminar (RTS)
Annual ten-day study program at the Shalom Hartman Institute in Jerusalem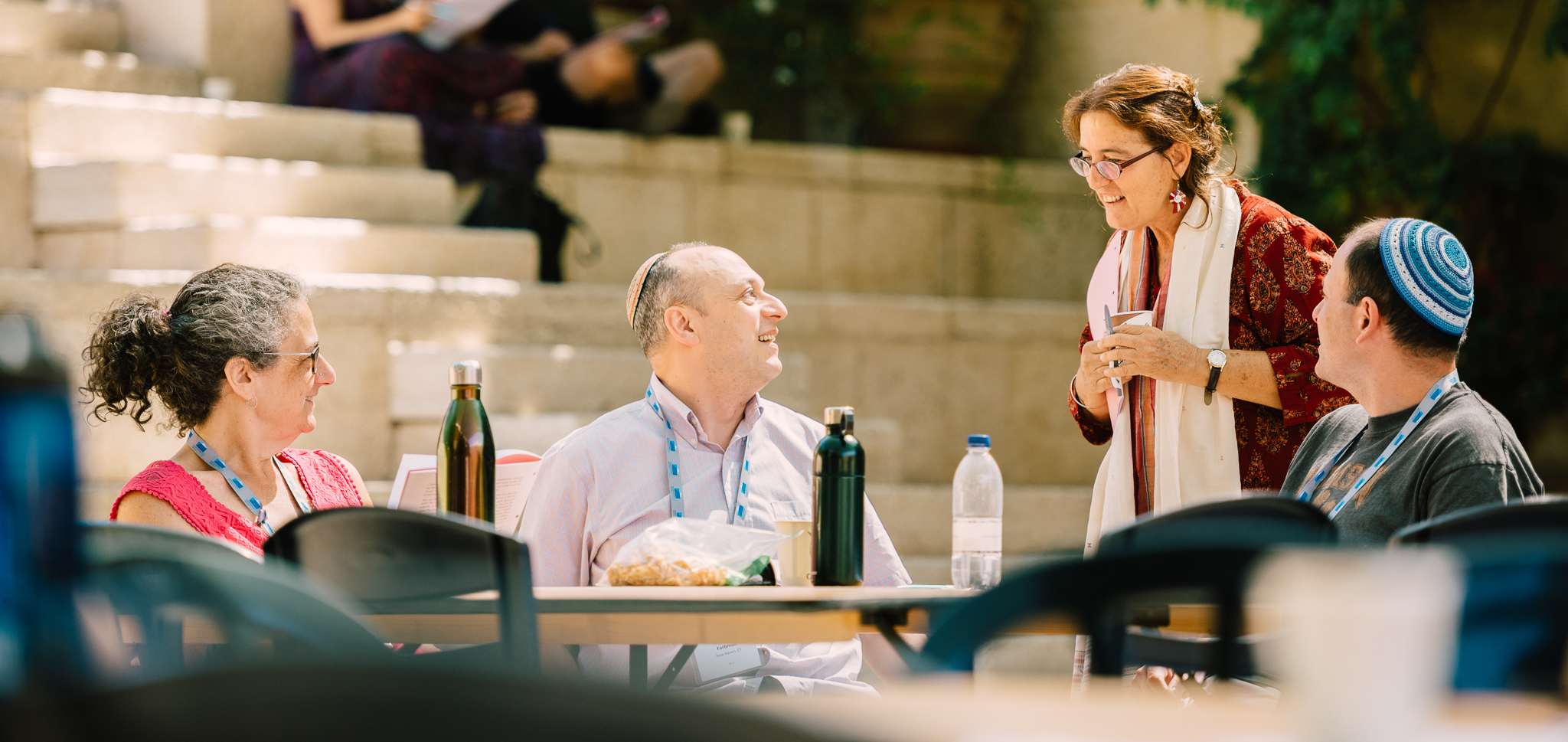 Save the date for RTS in Jerusalem July 4-13, 2023!
Join us in Jerusalem for our pluralistic, intellectually rigorous, and spiritually renewing 10-day rabbinic study seminar!
Probe classical texts in morning beit midrash sessions with hevruta and shiur with senior Hartman scholars.
Daily elective seminars with an array of Israeli and North American faculty.
Tiyulim, cultural activities, and evening sessions with leading public intellectuals.
Rabbinic Torah Seminar (RTS) is an annual 10-day study program in the early summer at the Hartman Institute campus in Jerusalem that enriches rabbis of all denominations and nurtures their capacity to inspire their communities.
Rabbinic Torah Seminar offers a rare opportunity for rabbinic leaders of all denominations to study together in an atmosphere of mutual respect. Participants explore the contemporary issues facing the Jewish people and elevate their leadership through transformative learning – hevruta study, lectures, small group seminars, peer workshops, tiyulim, and evening programs.
Rabbis play a pivotal role in determining the direction and quality of Jewish life. In order to realize the full potential of their roles, rabbis need to cultivate spiritual and intellectual vibrancy and excellence. They require ongoing learning, personal growth, and new ideas for communal reflection and stimulation.
World class faculty and scholars include leading Hartman Institute scholars such as Donniel Hartman, Yehuda Kurtzer, Micah Goodman, Elana Stein Hain and Melila Hellner-Eshed, in addition to key figures in world Jewry.
Watch a playlist of all videos from RTS 2022: A Torah of Human Agency