Rabbinic Torah Seminar (RTS)
Annual 10 day study seminar at the Shalom Hartman Institute in Jerusalem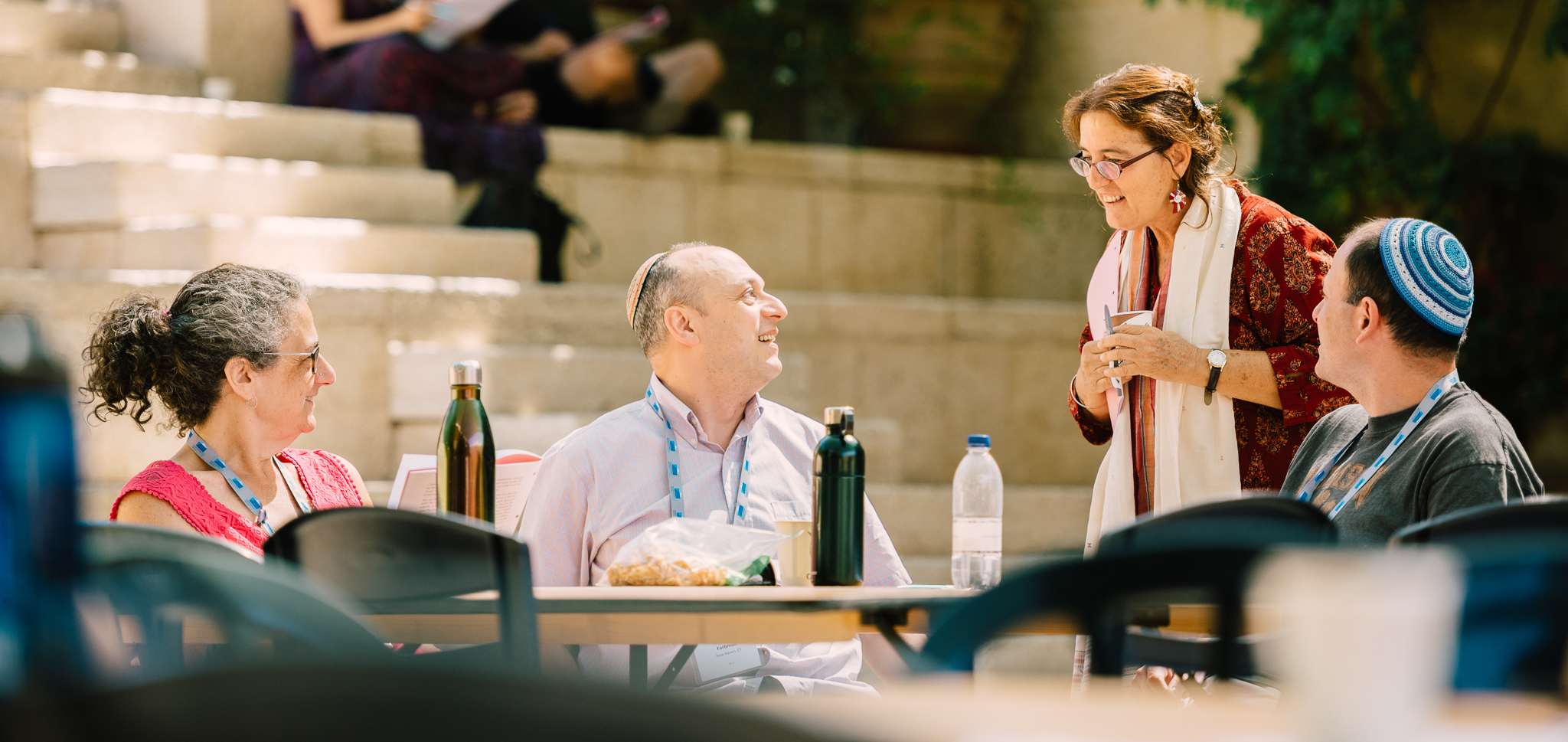 Registration is now open for RTS
July 4-13, 2023 in Jerusalem!

What are the core commitments of modern Judaism and Zionism?
Join us in Jerusalem this summer and be a part of our pluralistic community of rabbis exploring the Jewish commitments that define
our religious, spiritual, and communal lives. Together with senior faculty and research fellows, we will investigate our moral, spiritual and communal choices as modern Jews. Can we challenge ourselves to reflect on Jewish meaning, belonging, and obligation with fresh eyes?
What are the core religious and spiritual commitments that define modern Judaism?
How do we engage ideas of obligation, sacrifice, and belief as modern Jews?
What central values inform our relationship to an Israel in transition?
Our intellectually rigorous and spiritually renewing Rabbinic Torah Seminar (RTS) enriches rabbis of all denominations and nurtures their capacity to inspire their communities.
Rabbinic Torah Seminar offers a rare opportunity for rabbinic leaders of all denominations to study together in an atmosphere of mutual respect. Participants explore the contemporary issues facing the Jewish people and elevate their leadership through transformative learning:
Probe classical texts in morning beit midrash sessions with hevruta and shiur with senior Hartman scholars.
Daily elective seminars with an array of Israeli and North American faculty.
Tiyulim, cultural activities, and evening sessions with leading public intellectuals.
Rabbis play a pivotal role in determining the direction and quality of Jewish life. In order to realize their full potential, rabbis need to cultivate spiritual and intellectual vibrancy and excellence through ongoing learning, personal growth, and new ideas for communal reflection and stimulation.
World class faculty include leading Hartman Institute scholars such as Donniel Hartman, Yehuda Kurtzer, Tal Becker, Mijal Bitton, Micah Goodman, Yossi Klein Halevi, Elana Stein Hain and Melila Hellner-Eshed, and key figures in world Jewry.
Watch a playlist of all videos from RTS 2022: A Torah of Human Agency