Rabbinic Student Fellowships
Immersive experiences for seminary students across the denominational spectrum to create community, learn and discuss the significance of Israel for North American Jewish life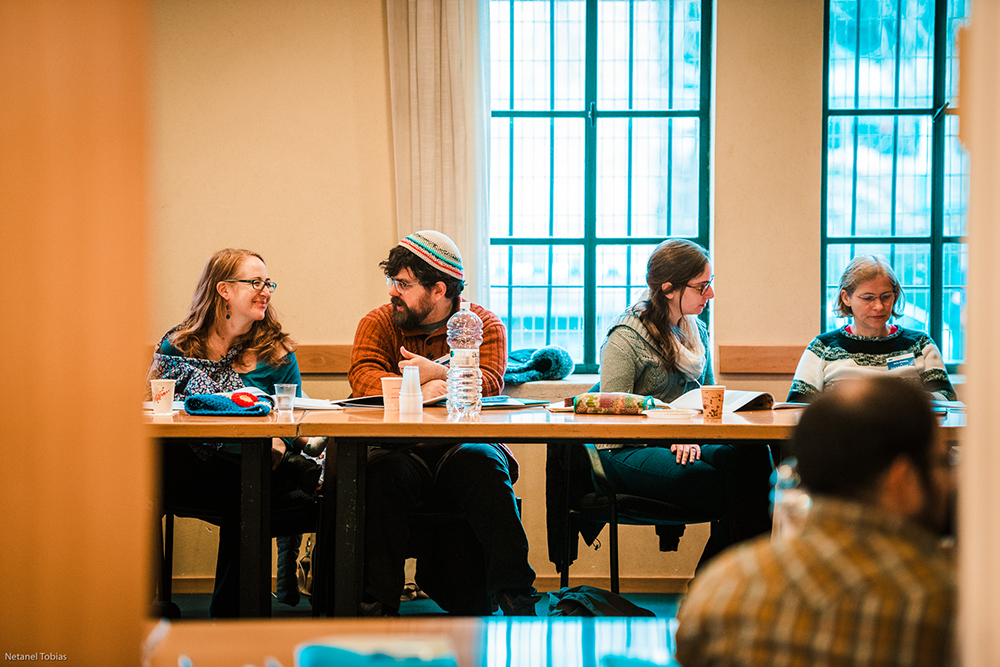 The Hartman Rabbinic Student Fellowship is an immersive cohort experience on both the East Coast and the West Coast that welcomes students from seminaries across the denominational spectrum to create community and to learn and engage in dialogue together about the significance of Israel for North American Jewish life.
The cohorts include rabbinic and cantorial students representing twelve programs and features high-level seminars focusing on learning new ways of thinking about Israel and its relevance for us as future clergy and for the communities we serve. Participants benefit from cross-denominational relationship building, deep learning on facilitating healthier conversations about Israel, and the opportunity to study with premier Shalom Hartman Institute faculty.
Through Jewish ideas-based content and the unique Hartman approach of applied Jewish thought, students will seek to create a new narrative on Israel, elevating the existing discourse from a crisis-based focus to one rooted in Jewish values and ideas.