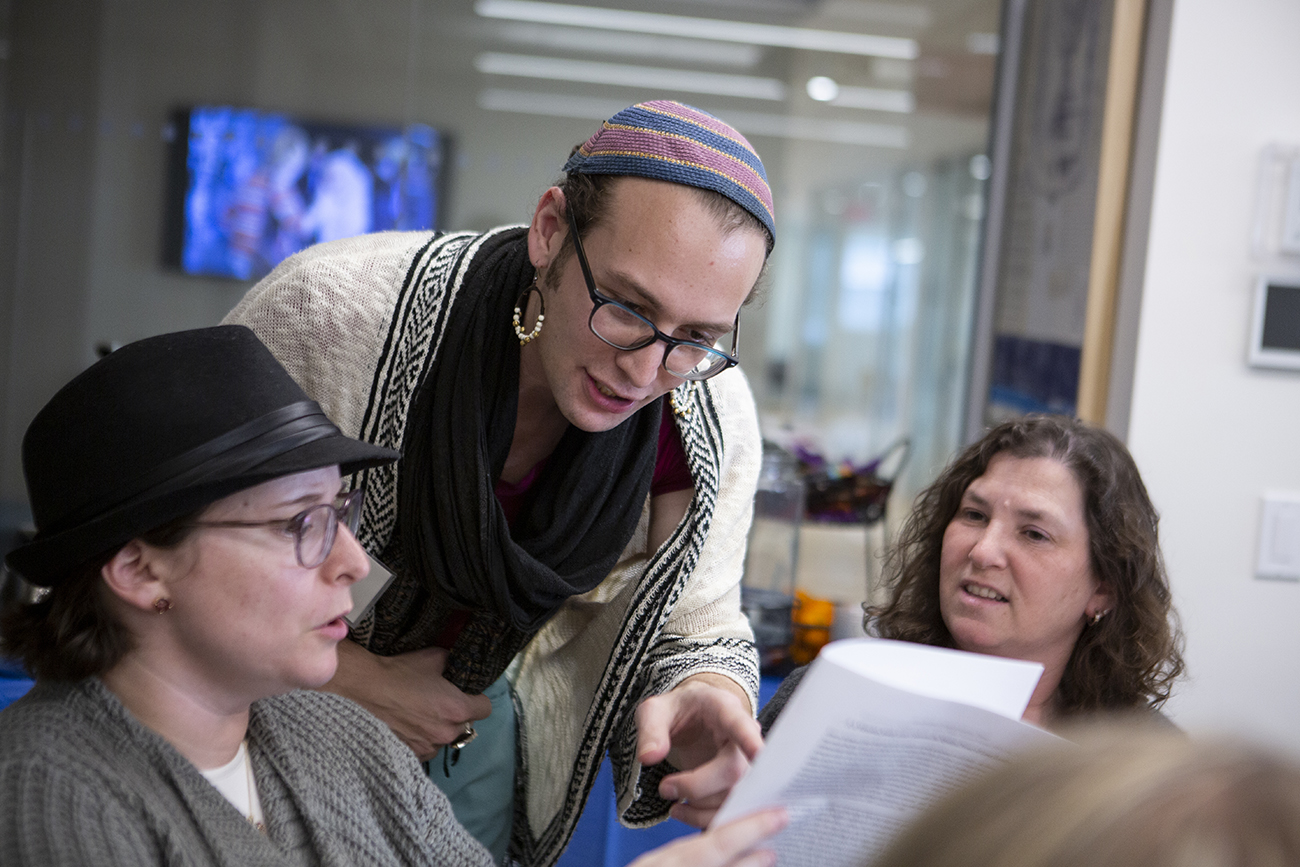 How can educational leaders shape a constructive Jewish conversation about gender and power? How do we draw on Jewish ideas and experience to elevate both discourse and behavior in our educational communities on gender and the healthy use of power?
We live in a Jewish community which aspires to ethical leadership, but when it comes to issues of power, especially as they relate to gender, our conduct too often fails to live up to this standard. The Jewish community is no better than broader society in preventing inequities around gender perpetuated by the misuse of power and by fealty to structures which enable it. Such gaps between our values and our actions challenge the moral integrity and thriving of our communities.
The Shalom Hartman Institute has designed the Created Equal Educators Fellowship as a learning laboratory for educators dedicated to examining these questions. This fellowship is informed by the work of Created Equal: Gender and the Ethics of Shared Leadership: a research and education project which brings Jewish thought into conversation with these challenges through both critical and constructive lenses. On the one hand, we explore how the application of Jewish tradition and ideas can contribute to gender inequity. Simultaneously, we mine Jewish text and experience for values that can inform our struggle to pursue the ethical. This dual approach allows us to shape a Jewish discourse that honestly confronts today's realities.
This fellows are a diverse and impressive group of senior Jewish educators, people who teach Jewish content and influence the vision and/or curricula of their institutions. This includes people who teach in day schools, Hebrew schools, camps, rabbinical schools, Hillels, Federations and other organizations. Participants in the fellowship will be exposed to deep learning on the topics of gender and power, and will be given access to educational and curricular materials that they can use in crafting their own educational vision on these topics. The fellowship experience will also include group discussion about how to incorporate the ideas and texts studied into their educational frameworks.
The fellowship engages the following themes:
Ethical Use of Power
How should we address the relationship between power and corruption, between charisma and narcissism? How should we respond to scandalous use of power, especially when we ourselves may be implicated? How does this implicate us as educators when we consider our own power?
Images of Leadership, Systems of Power
What are the ideational and social challenges to change in these arenas that we need to consider? How might the images of what or who is a leader be expanded to include those who have been marginalized or unconsciously demoted? What are the sensitivities between "old guard" and "new guard" in moments of leadership transformation such as this?
The Jewish Canon: Gender and Privilege
In what ways can Jewish tradition serve as a resource for addressing inequities, and in what ways does it perpetuate inequities around privilege related to gender?
Masculinity and Gender Equity
What are visions for healthy masculinity, and how can the community engage men in shaping such masculinity? How might we take male experiences into account in thinking about gender equity?
The Process of Making Change
How does the consideration of gender equity as a moral imperative versus a moral concern implicate the pace and scope of change around these issues? What are the benefits and deficits of more incremental change versus more radical change? How should we address the experience of loss that inevitably accompanies change? How does leading change around an issue implicate the personal and engage relationships with others?