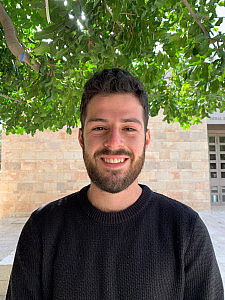 Yuval Kopuit
Operational Coordinator, Hevruta Gap-Year program
Yuval Kopuit, 23 years old, Jeruselamite.
I was born and raised in Jerusalem, I studied at the Hartman High School and majored in social studies.
After high school I studied for a year at "Midreshet Natur", situated in the Golan Heights.
I did my army service in a classified unit in the Air Force, additionally I commanded over soldier's training and staff.