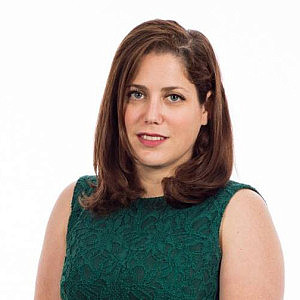 Yael Leyden van Amstel Alon
Marketing and Recruitment Coordinator, Hevruta Gap-Year program
Yael Leyden van Amstel Alon is the Marketing and Recruitment Coordinator for the Hevruta Gap-Year program. Previously, she served as the Marketing and Communication Coordinator at the Shalom Hartman Institute for three years.
Prior to joining the Institute, she managed New Media and Digital at the "Joint Israel" for five years. In addition, she worked at the election headquarters of the Movement party headed by Tzipi Livni and was previously on the board of Livni's primaries during her time in the Kadima party.
She has a bachelor's degree in political science and Islamic and Middle Eastern studies, and a master's degree in political science with a specialization in international relations – both from the Hebrew University of Jerusalem.
She lives in Jerusalem with her partner and their two sons.
Picture: Keren Ben Zion