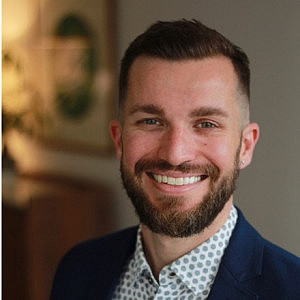 Steven Philp
Park Avenue Synagogue
Rabbi Steven Philp is a member of Cohort II of the Created Equal Educators Fellowship of the Shalom Hartman Institute of North America. He is finishing his term as the Rabbinic Fellow at Park Avenue Synagogue in New York, NY. Starting in summer 2021, he will be an Associate Rabbi at Mishkan Chicago. He is currently a Rukin Rabbinic Fellow with 18Doors and part of the second Created Equal Educators Cohort through the Shalom Hartman Institute.
Steven was ordained in 2019 by the Jewish Theological Seminary; he was a recipient of the Wexner Graduate Fellowship. Steven also received his M.St. in Jewish Studies from the University of Oxford in 2016, his M.Div. and M.S.W. from the University of Chicago in 2014, and graduated summa cum laude from the University of Southern California in 2010, where he received a B.F.A. in Studio Art and a B.A. with Honors in English (Creative Writing) and International Relations.
While a student at JTS, he served as a rabbinical intern for the University of Maryland Hillel and Congregation Beit Simchat Torah, the LGBTQ synagogue of New York City.
Steven grew up in California and Hawaii, as a Roman Catholic with a strong Methodist heritage. He became passionate about interfaith work while in college, a path that eventually led him to become part of the Jewish community. Steven lives with his husband Toby, cat Miso, and puppy Momilani.