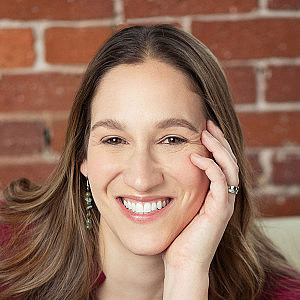 Rachel Fish
Fellow
Dr. Rachel Fish is founding Executive Director of the Foundation to Combat Antisemitism. Robert Kraft, owner of the New England Patriots, established the foundation to catalyze dynamic new solutions to stop the age-old hatred advanced by those who seek the elimination of Judaism and the Jewish people and the modern movement to destroy the world's only Jewish State. The foundation focuses on positively impacting attitudes of young people around the world, leveraging social media to deliver educational campaigns and spur action by people of all backgrounds.
Rachel was most recently Senior Advisor and Resident Scholar of Jewish/Israel Philanthropy at the Paul E. Singer Foundation in New York City. She worked closely with grantees to support them and provided framing around their educational content and programming. She also aided in developing strategy for the Foundation's Jewish/Israel philanthropy. Fish was also the Executive Director of the Schusterman Center for Israel Studies at Brandeis University where she helped train the next generation of academics in the field of Israel Studies. She completed her doctoral degree in the Near Eastern and Judaic Studies department at Brandeis University. Her dissertation, "Configurations of Bi-nationalism: The Transformation of Bi-nationalism in Palestine/Israel 1920's-Present," examines the history of the idea of bi-nationalism and alternative visions for constructing the State of Israel.
She has taught at Brandeis University, Harvard University, UMASS Amherst and in adult Jewish education programs. In 2015 Fish held the Rohr Visiting Professorship at Harvard University, where she lectured on modern Israel and received the Derek Bok Certificate of Teaching Excellence. She is co-editor, with Ilan Troen, of the book Essential Israel: Essays for the Twenty-First Century.