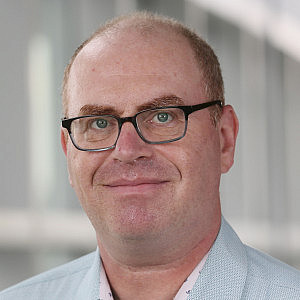 Jonathan Golden
Director of Wellspring Leadership Initiatives
Dr. Jonathan Golden is Director of Wellspring Initiatives at Shalom Hartman Institute of North America. Previously he served as the Israel Curriculum Coordinator and a history teacher at Gann Academy, a pluralistic Jewish high school in Waltham, MA where he taught since 1999. During his career at Gann, he has taught AP American History, chaired the History Department, served as Assistant Head of School and Director of Academic Operations, and mentored numerous teachers and department chair. He teaches adult education courses on contemporary Israel at synagogues and homes in the Greater Boston area and is a member of CJP's Boston-Haifa Shared Society Task Force and a Community Representative of JCRC Boston.
A graduate of Princeton University, Jonathan received his M.J.Ed. from Hebrew College and Ph.D. from Brandeis University. At Brandeis, he studied American Jewish history under the tutelage of Professor Jonathan Sarna and wrote a dissertation entitled From Cooperation to Confrontation: The Rise and Fall of the Synagogue Council of America.
Jonathan has participated in the Schusterman Center Summer Institute for Israel Studies which in 2022 included participants from Abraham Accords countries (Morocco, Bahrain, UAE), and has taught the Myra Kraft Seminar on Israel to first year students of the Hornstein program at Brandeis University.
As a member of a Conservative synagogue in his childhood, a Reform community in college, modern Orthodox synagogues in his 20s and the independent Temple Beth Zion today, Jonathan is interested in historical and contemporary questions of Jewish pluralism. His professional career in the world of Jewish pluralism is a natural extension of his educational path.
In 2007, Jonathan was the recipient of Hebrew College's Sydney Hillson Memorial Award for Distinguished Leadership in and Commitment to Jewish Education. In 2014, he received the AJC Boston Young Leadership Award. In 2018, he was given CJP's Chai in the Hub award honoring the contributions of young professionals and lay leaders in the greater Boston Jewish community. He is a member of the Boston JCRC Board.
Jonathan lives in Brookline, MA with his wife and son, and serves as a Brookline Town Meeting member.