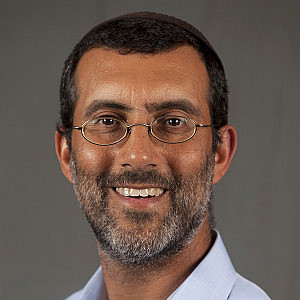 David Jaffe
OLAM Fellow
Rabbi David Jaffe is the founder of the Kirva Institute, where he leads the Inside Out Wisdom and Action Project, which integrates Jewish spiritual traditions with social change.  He is the author of Changing the World from the Inside Out: A Jewish Approach to Personal and Social Change, which won the National Jewish Book Award. David's writing, teaching, consulting and organizing explore the intersection of personal spiritual development and ethical action in the world. He works with organizational leaders and rabbis to integrate Jewish values into their all aspects of their lives and work.
David has taught and consulted with the Wexner, Legacy Heritage, Dorot and Schusterman foundations as well as with the Institute for Jewish Spirituality and the Mussar Institute.  He is an adjunct faculty member at Hebrew College in Boston and has served as a research fellow at the Pardes Center for Judaism and Conflict Resolution in Jerusalem and the Boston University School of Theology's Religion and Conflict Resolution Program.  He was a founding board member of Avodah: The Jewish Service Corps, served on the board of The Mussar Institute and currently serves as an officer with the Brockton Interfaith Community, a community organizing group in Southeastern, MA USA.
David received rabbinic ordinations from the Bat Ayin Yeshiva and Rabbi Zalman Nechemia Goldberg.  He has a masters in social work from Columbia University and a masters in Jewish studies from the Jewish Theological Seminary and a B.A. in History from Cornell University. David is a charter member of the International Rabbinic Fellowship and Torat Hayim.