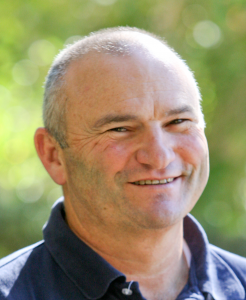 Itay Yavin
Director, Min HaBe'erot
Itay Yavin is the Director of Min HaBe'erot, which brings together educators from Jewish and Arab society in Israel to jointly study texts from both traditions.
In his previous position at the Hartman Institute, Yavin managed the Haifa and northern areas of the Be'eri program and the branch of the Israel School of Culture in Carmiel.
Yavin worked for 15 years in high schools in Eilat and Jerusalem. Among other things, he ran a school, served as an upper division coordinator, and was a teacher of biology and Jewish thought. He also taught at the Gal pre-military preparatory school for 10 years and at the Eilat Field School of the Society for the Protection of Nature.
Yavin is a graduate of the New York Federation's cohesive incubator (Co-Love). He participated in "Reconciliation" meetings in Jerusalem with ultra-Orthodox educators, in the working group "Common Denominator" of secular and religious educators at the Van Leer Institute in Jerusalem, and in meetings of Jewish and Arab educators as part of the IPCRI program.
He volunteers as a member of the board of directors of the children's boarding school "The House for a Child – Beit Singer" in Kfar Yehezkel, in the Gilboa Regional Council, where he lives.