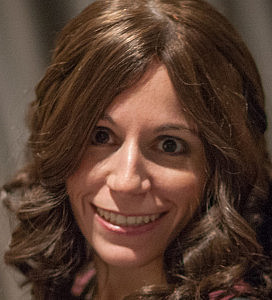 Guila Benchemol
Created Equal Educators Cohort
Guila Benchemol is the Senior Advisor to the Safety, Respect, Equity coalition to address sexual harassment and gender discrimination in Jewish spaces. She is also a research associate at the Centre for the Study of Social and Legal Responses to Violence working on projects related to homicide and domestic
violence deaths. Guila holds a PhD in Sociological Criminology and an MA in Criminology and Criminal Justice Policy.
Her research interests have been influenced by her first career as a Jewish educator. Guila was the Managing Director of NCSY Canada, where she founded an overnight camp for high school girls and the Director of Judaic Studies at Tiferes Bais Yaakov, where she also taught Tanach to grades 9-12. Guila is honored to be on the board of the Survivors Network of those Abused by Priests (SNAP).