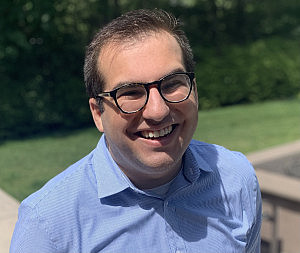 Gabe Pont
Program Coordinator
Gabe Pont (he/him) is a Program Coordinator at Shalom Hartman Institute of North America, where he supports national campus and student programming. He is a recent graduate of the Joint Program at Columbia University and The Jewish Theological Seminary, where he studied Sociology and Bible. While in school he was involved in Jewish life on campus, as well as interfaith programming, and took on leadership roles with KOACH, the traditional-egalitarian minyan at Columbia Barnard Hillel. Gabe was also a member of Uptown Local, the Columbia Men's Ultimate Frisbee Team.
He spent a year in Washington, D.C. with the Avodah Jewish Service Corps in the Legal Clinic at Bread for the City, a non-profit social services agency, where he staffed the Legal Hotline, supported clients appealing adverse public benefits decisions, and assisted practicing attorneys with ongoing projects.
Gabe is passionate about social justice, egalitarian Judaism, and the New York Knicks. In his spare time, Gabe enjoys reading, playing and watching basketball, and loves to connect with friends over a cup of coffee.