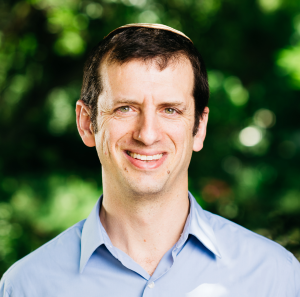 Avishalom Westreich
Research Fellow
Prof. Avishalom Westreich is a Research Fellow of the Kogod Research Center at the Shalom Hartman Institute, an Associate Professor of Jewish Law, Family Law, and Jurisprudence, at the Law School of the College of Law and Business in Ramat Gan, and an Honorary Research Fellow at the School of Arts, Languages and Cultures at the University of Manchester, UK. He was a Visiting Scholar at the Petrie-Flom Center for Health Law Policy, Biotechnology, and Bioethics, at Harvard Law School (Fall 2017), a Helen Gartner Hammer Scholar-in-Residence at the Hadassah-Brandeis Institute (Fall 2016), and a research fellow at the Agunah Research Unit at the University of Manchester (2007–2008) with which he continues to collaborate.
Prof. Westreich holds degrees in Hermeneutic Studies (M.A., Summa Cum Laude), Law (LL.B.), Talmud (B.A.), and Jewish History (B.A., Summa Cum Laude), and completed his PhD on Talmudic Laws of Tort at Bar-Ilan University in the University President's Program for Outstanding Doctoral Candidates (2007).
His research deals primarily with the dramatic changes in the family during the second half of the twentieth and the beginning of the twenty-first centuries, focusing mainly on marriage, divorce and reproduction. His publications include Assisted Reproduction in Israel: Law, Religion, and Culture (Brill Research Perspectives Series – Family Law in a Global Society, 2018), No Fault Divorce in the Jewish Tradition (Israel Democracy Institute, 2014 [Hebrew]) and Talmud-Based Solutions to the Problem of the Agunah (Agunah Research Unit, vol. 4, 2012). In addition, he has published more than 25 articles in leading Hebrew and English academic journals, including the Journal of Law and Religion (Cambridge University Press), the Journal of Jewish Studies (Oxford University Press), Dinei Israel (Tel Aviv University Jewish Law Journal), Bar-Ilan Law Studies, and more.
Alongside refereed articles, Prof. Westreich has published four working papers within the Agunah Research Unit project (http://www.manchesterjewishstudies.org/publications/) and a position paper (together with Prof. Pinhas Shifman) on civil marriage in Israel (A Civil Legal Framework for Marriage and Divorce in Israel, ed. Ruth Gavison, Metzilah Center for Zionist, Jewish, Liberal, and Humanist Thought, 2013). For the last three years he has served as the academic editor of Alei Mishpat (College of Law and Business Law Journal), of which three volumes were published, including a special issue on Law and Humanities.